Independent Marketing Group.Ws
One Of The Best Home Based Business Locations Since 2005
How To Grow Your Home Or Internet Business Rapidly
Stay On Your Message With Effective Advertising
Advertise.. Advertise... Advertise.... Advertise...
and then do some more...
Advertising...
This is the most important activity you can do to grow your business rapidly. Advertising is what you need to do. The following reasons are why you need to do it and why it is necessary and important for your financial success.
1. Millions of people don't know you.
2. The people that do know you, may not know what you are doing.
3. Advertising introduces you and your product/service to the public.
4. Advertising helps people find solutions to their problems, needs, desires or wants.
5. When done properly, advertising connects with people, intellectually and emotionally.
6. Without advertising, your business is "Dead on Arrival".
7. Rapid growth and advertising are opposite sides of the same coin.
Advertising can take many forms, from word-of-mouth to sky writing. The goal of advertising is always the same. Make people aware of your product, service, or offering. Without this awareness, no one will know that you can help them. And... You can help people improve their standard of living or financial security by increasing their income.
Internet Based Business Group: If you have an Internet Based Business or Business Group, you will need to advertise online and off. Online advertising is not as involved as offline advertising and you don't have as many sources. Your objective is to take advantage of as many advertising sources and formats as you can afford.
It is also no secret. There are always exceptions, but as a general rule, the individuals that make the most money online do the most advertisng and the most creative advertising. In the next section we will discuss where to advertise on the Internet.
Advertising On The Internet
Adverts: An advert is an advertising format that is generally in the form of a one line ad tied to link. Today, adverts are seen and read in Text Ad Exchanges.
Banner Exchanges: A banner exchange is an advertising venue that specializes in advertising pre-formatted ad messages that are generally 468x60 pixels in height and width. Banner exchanges are not as popular as they once where.
Blaster Ads: After 2 years, IMG.Ws has watch the growth and decline of blaster ads as a viable advertising venue. Unlike like adverts, blaster ads are rarely seen or read.
Blogs:
Blogs
are relatively new advertising sources as of November 2004. Some of these online journals have regular readers that may be potential prospects for your offering. In addition, blogs have become increasingly more popular. Since
Blogs
are out there, use them.
Emails: Spamming (sending unsolicited emails) is a major issue these days. Therefore, it best to use opt-in list for emailing your offer to others. Your emails should be as creative and as enticing as possible, and should contain the same words and phrases that appealed to you. Since people are more alike than different, what appeals to you will probably appeal to someone else.
Exchanges:
An exchange is an advertising venue, where promoters and advertisers click on or view each others ads, links or websites. There are all kinds of exchanges, including
Link Exchanges
on the Internet. Some or useful, most are not. However, they are there, so why not use them?
Ezines: Like Blogs, Ezines are relatively new advertising venues. How effective they are still remains to be seen. However, like Blogs, since they are out there, use them.
Clickthrus:
Contrary to popular belief,
clickthrus
are still a good way to get your website in front of others. It is true, the vast majority of clickers are literally professional surfers or sellers like you, and not buyers. However, you can find one or two people that will take advantage of your offer. By using them on a regular basis, you will get a slow trickle of people taking advantage of your offer.
Cost-Per-Clicks: These are companies or firms that allow you to bid on certain keywords or phrases that appear in search engine results. Generally the highest bidder/s link/(s) or web page/(s) will be among the first the searcher sees. This process cost more, but is generally more effective as an advertising venue.
FFAs:
FFA is an abbreviation that means
Free For All
. This advertising venue has one primary advantage over others. When someone places an ad on your FFA, you have the opportunity of sending them a response with your offer in your response letter. Placing ads on
FFAs
can mean thousands of unwanted emails to your mailbox by automated mailing systems.
Free Ad Sources:
Wherever and whenever you can place a
free text ad
, place it. The reason. The more exposure the better. Sure there are thousands of ads in these
free ad sites
, and since they are there, place your ad. Always, always make your ad heading as captivating as possible.
Free Viral:
This is another source you can use to place ads to increase your exposure on the Internet.
Free Viral
proponents claim this advertising method will put your ad in front of millions and drive more traffic to your website. Theoretically and mathematically it is possible. How good
Free Virals
are as a legitimate advertising venue is still very questionable. However, since it's free, use it.
Leads:
Buying
leads
is the absolute best way to get your message in front of buyers and opportunity seekers on the Internet. Your objective is talk to buyers, not sellers or professional surfers. As expected, this advertising method is the most expensive, but it is also the most effective.
Links:
Like Free Ads,
links
are another good place to put your text ad copy with a captivating headline. Whenever and wherever you can place a text ad, put an ad there. Since this advertising venue exist, use it.
Online Communities And Matching Services:
We have used them successfully. In fact, we have several people that became Associates because of our involvement in
Online Communities
and
Matching Services
; but the "book" is still out on them. 90% of your time could be spent reviewing other people's offers.
Opt-In-List:
These ad venues are becoming more popular as more ISPs and mailbox providers clamp down on spam. Use them, if you find a quality
Opt-In
or Double
Opt-In-List
provider.
Pay-for-Clicks: These advertising services are also available, and useful as sources to get your message in front of individuals that may be interested in work-from-home opportuities, or inceasing their income.
Pay-To-Read:
Pay-To-Reads
or ptrs are great advertising venues because you know someone will read your text ad, view your web page or click on your link.
Ptrs
are springing up all over the internet. You can earn pocket change with them also, but they are a great place to place your ad or website.
Personal Contact: Personal contact, or emailing associates, co-workers, family, friends, neighbors and relatives about a product, service or information is the least expensive and the most effective form of online advertising. It is the same as word-of-mouth advertising, except it is done on the Internet.
Pixel Ads:
A pixel ad is an extremely small picture or icon placed on a
Pixel Ad Board
. This advertising format was very popular, but it is not so popular today. However, you need as many ad venues as possible, so use it if you find a good Pixel Ad Board with a lot of traffic or visits.
PopUps, PopUnders, PopOvers, Etc: These ads are so annoying until they turn off more people than they turn on. However, for every 1,000 that gets swatted with a blocker, one might get thru. They are there, but use with caution. You don't want to anger, annoy or alienate a potential customer or recruit.
RSS Feeds: They are out there. Some are successful. The vast majority are not. If you find a good one, use it.
Solo Ads:
A
solo ad
is an advertisement about your product or service that is sent to members of an opt-in list. Normally it contains one advertisement message...yours. Opt-in means you have agreed to receive emails from other members.
Solo ads
have increased in popularity with the growth of
Text Ad Exchanges
. Do they really work? Not very often. However,
solos ads
do allow you to your message to others without a competing message.
Something Relatively New: Zooming Ads: Zooming ads are popping up all over the Internet. How effective they are for delivering results still has to be proven. Since they are out there, use them.
Submitting Articles: This venue is growing in popularity. However, if you are going to use them as sales and marketing tools with a Bio Box, be genuine. If you are going to use this venue to market your product, service or information, your article should arouse curiosity, be interesting, avoid hype, have some anchor tags and your Bio box should include a backlink to YOUR website, not an affiliate link.
Text Ad Exchanges:
A
text ad exchange
is an advertising format that allows and limits advertisement to written words or text, rather than banners or buttons. Many text ad vendors also have html format as well. Do they work? Definitely, if you have a viable product, service or information. In fact, text ad exchanges work better than solo ads, safelists and opt-in lists.
Traffic Exchanges:
Traffic exchanges
are ideal places to show your website/s. Since many of these
exchanges
have timers, you need quick loading pages. Try to keep time consuming graphics and audio visual presentations to the barest minimum. These marketing and sales tools are great, but they take more time to load. The worst thing you can do on a
traffic exchange
is have a page that takes more than 30 seconds to load.
Twitter, Facebook and Other Social or Business Networking Sites: Online communities have become very popular of late. However, as advertising venues, the book is still out. The keywords are business, social and networking. Use them to contact others and build relationships. Productive, meaningful or mutually beneficial relationships can help any business grow and develop. Therefore, use them.
YouTube, Skype and Other Audio-video Online Technologies: These relatively new online technologies have also increased in popularity. Use them to introduce yourself, your product, service and/or information to your potential market.
Off line advertising venues are far more numerous, more expensive and far more effective. 90% of the people that can and will take advantage of your offer are not on the Internet. Even though there are millions of websites and billions of web pages, only a small percentage can be used as advertising venues. Therefore, the most effective advertising venues still exist off line.
Since your objective is to bring your off line prospects online to your website/s, you can use weekly bulletins, newspapers, radio, television, magazines, journals, billboards, posters, flyers, business cards, word-of-mouth, opportunity meetings, fairs, bazaars, and career days at schools as advertising venues.
There are clubs, social organizations, college and school year books, fraternities, sororities, fraternal organizations, buses, benches, local businesses, business organizations and church groups are just some of the advertising venues available off line. In addition, there are old fashioned methods that are still extremely effective as a means to get your offering in front of potential prospects.
Bulk Mail: Mailing out your offering to thousands of potential prospects is still effective, but costly. Therefore, you will need a good sources to purcahse "A-rated" or "Hot List" prospects. There are many list houses and companies still operating in America and Canada that have very good mailing list.
Classified Ads: IMG.Ws use them all the time and they have been very successful for us. However, this venue is cost intensive. It is excellent for recruiting, but marginal when it comes to sponsoring.
Co-ops: Mailing co-ops are still an effective tool to get your message out. In fact, when your organization reaches more than 2 people, organize your own co-op. A co-op will work online or off.
Fairs: State, County or Local Fairs are excellent venues for user-based products and/or services.
First Class Mail: First Class Mail is by far the best way to contact prospects for your business offering. Instead of using letters and envelopes, you can save money by using postcards.
Fax Blast: Fax blasting is as old as fax machines. But because of solicitation rules and regulations, unsolicited faxes are viewed with the same disdain, as unsolicited emails. There are Fax Blast companies you can find online that will blast your fax for you to potential prospects.
Flyers or Leaflets: Flyers and leaflets are extremely cost effective, but they are opportunity, product, and service dependent. Using flyers or leaflets for some opportunities would be inappropriate and cheapen your offering. Know your offering extremely well. Be certain using a flyer will leave the proper image of your product, service or information.
Help Wanted Ads: These ads are excellent for recruiting, and periodically, a Help Wanted Ad can help you sponsor. When using this ad venue never use Distributors Wanted. Always place your ad under Sales or Sales People Wanted. The vast majority do not know what a distributor is and confuse distributor with distributorships and dealerships. Hence, you end up attracting the curious, rather than the serious.
Job Fairs & Career Days: This is another venue IMG.Ws has not used, but there are many marketers that use them successfully.
Mall Booths: This is an excellent way to get your product or service in front of potential customers.
Miniature Bill Boards: Personally, IMG.Ws does not use them. However, there are many people that do and swear by their effectiveness. Since they are there, consider them as an advertising venue. We prefer standard business cards. They are less expensive and serve the same purpose.
Phone Banks: Your town or city may not have companies that specialize in telemarketing. If you are in a locality that has telemarketing companies, this advertising venue can be very expensive, but, very effective. Therefore, it is not recommended for the vast majority. However, it's a source to contact people interested in earning additional income. If it is available in your town or city, and you can afford it, use it.
Post Cards: This is a very good cost effective way to contact people and personalize your interest in them as a potential associate. It is also an excellent follow-up tool. Use them. They work.
Pre-sorted First Class: Like first class mail, presorted first class is an ideal way to contact class "A" and "Hot List" prospects. And like first class mail, it also can be far more expensive than sending emails.
Want Ads:
If you are in a
Home Business Shop Operation
, use help wanted ads sparingly; otherwise, you will waste your time and money. You want the "greedy not the needy". However, many marketers have found good people with "Want Ads". They are out there, experiment with them if you like, but lower your expectations.
Word-Of-Mouth: Without a doubt, word-of-mouth advertising, one satisfied person or customer telling someone else, is the least expensive and the most effective form of advertising offline.
Advertise as often as possible and as consistently as possible until you reach your income goal. Contact every advertising source or venue we have listed on this page online and off, by search engine/s, going to web addresses, by phone, email, fax, letter, or in person if this is not a problem for you. If prospects are a business' life blood; then advertising is its heart beat.
Find as many ad sources as you can. Start on the Internet and then go to your public library. In the library are directories listing newspapers, magazines, journals, publications of all types and kinds, radio stations, television stations, college papers, high schools and more. Your local library is a handy and inexpensive source of information. Start your ad campaign as soon as possible.
Thank you for choosing IMG.Ws as your sponsor. If there is a topic or subject you would like IMG.Ws to investigate, discuss, and add to the Information Warehouse, please mail a postcard with your request to:
Independent Marketing Group.Ws
POB 217
Orangeburg, SC 29116
Please Note: The information in this module can change without notice.
Click & You Will Be Mad & Glad... Mad You Didn't Click Sooner & Glad You Did.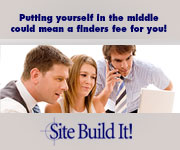 Click on an arrow to review or continue
Jurisdictionary®
Click the above link. Learn how to protect yourself in court.
Get your step-by-step course on how to file a lawsuit or defend yourself to win.