Independent Marketing Group.Ws
One Of The Best Online Home Based Business Locations Since 2005
Increasing Sales & Earning Income
Never Forget! Selling Is A Numbers Business
What you are actually offering businesses, the general public and organizations are low cost and affordable telecommunication services.
The Dish Network Satellite Subscription Service is an added benefit because the satellite system is free.
Therefore, in order to increase your sales it is absolutely imperative that you understand that you are in a business of numbers.
Our role and function is to offer our income opportunity to as many people as we can. We also have a duty and responsibility to offer our telecommunications products and/or services to the general public and the business community.
We can really help professionals, everyone in business and the general public around the world save money. If what we have to offer is so good, and it is...and our opportunity so great....and it is.... why would we hesitate?...and not fullfil our role and function? Why would we not want to help families save money or increase their income?
The more qualified people we see or contact, the more advertising and promotion we do, the more
The Law of Large Numbers
works for us. Understanding how to organize and develop an
Enterprise Zone
and how to use your ratios will dramatically improve your effectiveness.
Improving your proficiency increases your income. Your Ratios are totally dependent on the size of your zone.
And
... You determine how big your
Enterprise Zone
will be. A
Ratio
is no more or less than an activity expressed as a mathematical relationship.
The Ratios you want to keep up with are:
Contacts to Suspects: Contacts are the people you actually talk to about the Cognigen opportunity, telecommunications services, or the Dish Network. If you have a website, your contacts are hits on your web page/s; but, you may never know who these people are.
Suspects are people that have expressed an interest in the opportunity, our services or the Dish Network. At this point you don't know whether they are qualified buyers or qualified potential IRs.
Suspects to Prospects: A Prospect is a qualified buyer or potential IR. The more Prospects you find, the more satellite systems you give or the more services you sel, the bigger your distribution network becomes.
Prospects to Sales or Recruits: A Sale is a person that has actually subscribed to a service, and a Recruit is a new IR in your downline.
Keeping up with these Ratios will let you know how effective your Market Development strategies or activities are working. Discard ineffective strategies and expand the ones that are producing results.
Establishing Your Enterprise Zone
Systematically and methodically work your zone, until you have exhausted its potential to deliver customers or distributors, then you expand it or establish another zone.
Some products like televisions, ceiling fans, candles, or phones, etc., will allow you to place more than one in a household. Others like security services, water purification systems, workout equipment, or vacuum cleaners, generally, only one can be placed successfully.
As an IR, our services and products are usually limited to one per household. However, you can offer the RiverOffers opportunity to as many people as you like. The more IRs you get per household, the bigger your effective market can become.
Many more are potential prospects for your opportunity. You must always remember millions of people with Internet access live in countries that are unstable and unreliable politically or economically. These factors dramatically reduce your overall Market potential.
Neighbor Canvassing & Increasing Your Income
The major key to your success as an IR is you. A slight adjustment in your attitude, concepts, reality structure or mind-set, can change your life and income significantly. You are the man or woman in charge of your own mind, so why not take charge and control this invaluable asset? Use your mind wisely and think clearly.
The absolute best way to get everything out there that is rightfully yours, is to change your concept of self.
Why not try seeing yourself as a Gold Miner or Pearl Hunter? As a Gold Miner, behind every door is a gold mine. This mine can be filled with ordinary rocks or gold nuggets. The only way to know for sure is open the door, go into the mine and find out.
As a Pearl Hunter, every door is an oyster and inside the oyster is a valuable pearl or sand. The only way to find out for sure is to open the oyster. You can apply these same conceptualizations to people. Either; they have something to offer that will be worthwhile or mutually beneficial; such as gold nuggets or pearls, or nothing at all. This does not mean they are bad people. They are just not the right people for what you want to accomplish....and....you want and need the right people.
No one builds a major corporation or anything worthwhile with just anyone off the street. Just anyone off the street may be a good employee or worker, but these individuals can not help you build a major business enterprise. Every now and then you can get lucky. However, for the vast majority, luck is not an option.
Every business, organization, association, community, town, city, state or nation must have the right people and the best people they can find for every skilled position. This is how it works. You must view your distributorship through the same discerning eyes.
As a Pearl Hunter or Gold Miner your discerning eyes are looking for households that don't have satellite tv or cable, that subscribe to a cable service, or has a satellite service from one our competitors. The best way to find these households is by Neighborhood Canvassing or Business Cancassing.
The Keys To Your Success - The Right Tools & Methods
Now, we are going to stop right here. There is a reason for this: In order to do this successfully you must have the right tools, equipment, proper attire and operate within the laws, codes, regulations or ordinances of your particular community, town or city.
We know our neighborhood and business canvassing system works. During our first week marketing the Dish Network we had to turn down $5,000.00 in business because people didn't have credit or debit cards.
Because, our canvassing methods are involved and require IRs to take certain steps, we can only provide a broad overview at this website. Local laws are different for each town or city.
Therefore, we must discuss the details with you individually. We don't know your community, town, or city. We need information from you concerning local laws, codes, regulations, licensing requirements (if any) and ordinances.
Once we have this information from you, we can give you accurate directions as to how to canvass effectively. You may need to do something entirely different in order to increase your income and experience success were you are located. Just send us an email requesting more information about Neighborhood Canvassing or Business Canvassing.
The more you tell us about your plans for your satellite business, the more we can help, online or offline. We want you to earn more money and really enjoy this fantastic income opportunity that Cognigen has given us.
Thank you for being an IMG.Ws Associate and a Cognigen Independent Representative (IR). If there is a topic or subject you would like IMG.Ws to investigate, discuss or if there is a particular aspect of your business you need help with, please mail a postcard or letter with your concerns to:
Independent Marketing Group.Ws
POB 217
Orangeburg, SC 29116
Important Notice:
This website (and the web pages it contains) is written specifically for RiverOffers Independent Representatives and not intended for public use or display. If you have arrived here by any means, other than being invited by someone in our downline, you are welcome to stay. Even though the information at this site is not meant for you, you might find it useful. You might even be interested in one or both of our offers below. Thank you for your understanding and cooperation in this matter.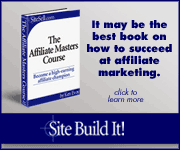 Click on an arrow to continue
Jurisdictionary®
Click the above link. Learn how to protect yourself in court.
Get your step-by-step course on how to file a lawsuit or defend yourself to win.